Career Opportunities
Your Career at Daiichi Sankyo Vietnam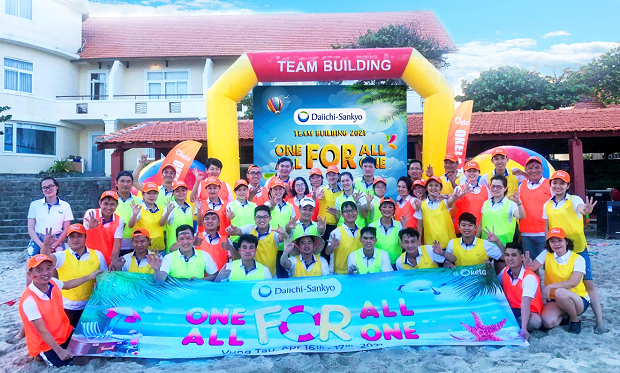 We are one team as "One for All, All for One".
Our employees are dedicated to helping people in Vietnam and Indochina live healthy and meaningful lives. We recognize that being a trusted and respectful partner is essential to our long-term success. We abide by regulatory and legal requirements, as well as our own ethical standards in every interaction with employees, patients, healthcare professionals, partners and all stakeholders. In order to achieve our core values, we work as "One for All and All for One" to be one team.
If you would like to be an active member of Daiichi Sankyo Vietnam and growing together as well as keeping our core values in mind, we welcome your application. Take a look at our current vacancies on our job portal.
Product Manager
Position
Product Manager
Work Location
Ho Chi Minh City
Qualification
Bachelor's Degree in Pharmacy
Experience at least 1 year as a marketer in pharmaceutical MNC
Personal computer business applications such as word processing, power point, excel sheet, and electronic mail
Strong interpersonal and verbal/written communication skills
High degree of personal discipline
Good command of English
Desirable
- Same position in pharmaceutical MNC
- Experienced in General Cardiology / Orthopedic field.
Candidate who prompts to be start immediately will be considered as first priority